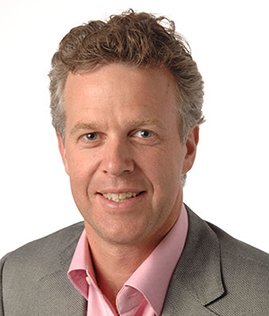 Andrew Greensmith
M.B.CH.B, FRACS
Mr Andrew Greensmith graduated from the University of Otago, New Zealand in 1993 with a degree in medicine and completed postgraduate training in surgery in Christchurch and Auckland, qualifying in plastic and reconstructive surgery FRACS in 2001. As a senior medical student, Andrew spent a four-month elective period in plastic surgery with Professors Fernando Ortiz Monasterio, Antonio Fuente del Campo, and Fernando Molina in Mexico City, Mexico, which further stimulated a longstanding interest in cleft lip and palate, craniofacial surgery, and aesthetic surgery.
Andrew received advanced training in plastic and reconstructive surgery, and in 2002, completed further subspecialty training in both aesthetic and craniofacial surgery in Paris, France with Professor Daniel Marchac. This training included undertaking research into the use of fibrin glue in facelift surgery and long-term outcomes in craniofacial surgery. In Paris, time was also spent focusing on complex ear reconstruction with Dr. Francoise Firmin, while some time in Europe was spent as a consultant plastic and reconstructive surgeon at Addenbrookes Hospital in Cambridge, England.
In 2003, Andrew Greensmith began another fellowship in rhinoplasty and cleft lip and palate surgery with Dr. Jean-Claude Talmant in Nantes, France. This was followed by a one year cleft/craniofacial fellowship in Melbourne at the Royal Children's Hospital which included further intensive training in cleft and craniofacial surgery as well as rhinoplasty, ear reconstruction and aesthetic surgery. Andrew continues to work as a consultant at the Royal Children's Hospital in Melbourne with interests in cleft craniofacial surgery, ear reconstruction and general paediatric plastic surgery as well as a consultant appointment at the Royal Victorian Eye and Ear Hospital, Melbourne as part of the Otology team for complex ear reconstruction and microtia.
Andrew has published on a broad range of topics covering aesthetic facial surgery and paediatric plastic surgery in peer reviewed journals/books. He has special interests in facial aesthetic surgery, including rhinoplasty, reconstructive and aesthetic breast surgery, ear deformities, skin cancer and general hand surgery.