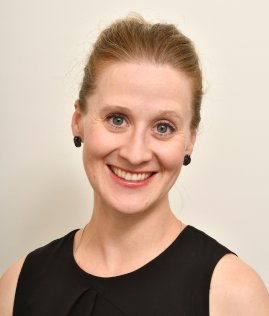 Alenka Paddle
MBBS (Hons), PGDipSurgAnat, FRACS (Plast)
Dr. Alenka Paddle is a Specialist Plastic Surgeon and was awarded her Fellowship from the Royal Australasian College of Surgeons in the Specialty of Plastic and Reconstructive Surgery (FRACS) in 2015.
Alenka graduated with first class honours from Monash University, Bachelor of Medicine, Bachelor of Surgery (MBBS) in 2005, and completed a Post-graduate Diploma in Surgical Anatomy at The University of Melbourne in 2007, as dux of the year.
Since receiving her FRACS, Alenka has chosen to further refine and develop her skills in the subspecialty areas of aesthetic and paediatric plastic surgery. She has been supported by scholarships from the Australasian Society of Aesthetic Plastic Surgery (Aesthetic Plastic Surgery Fellow Scholarship) and the Royal Australasian College of Surgeons (Morgan-Opie Travel Scholarship) in order to undertake competitively appointed Australian and international fellowships.
Her Advanced Aesthetic Plastic Surgery Fellowship with the Melbourne Institute of Plastic Surgery in 2015 allowed her to gain extensive experience in the fields of aesthetic and reconstructive surgery, particularly in the areas of facial aesthetic surgery, breast surgery, abdominoplasty and body contouring surgery.
Alenka extended her proficiency in nasal reconstruction and aesthetic and functional rhinoplasty through time spent at the renowned Klinik für Plastische Gesichtschirurgie Marienhospital in Stuttgart Germany, in 2016, and in general aesthetic plastic surgery at the Velthuis Kliniek, Rotterdam, The Netherlands, in 2017.
Alenka's expertise in paediatric plastic surgery and cleft surgery was further enhanced through training as a Clinical Fellow in Cleft Surgery at the South Thames Cleft Service, Guy's and St Thomas' NHS Foundation Trust, London, United Kingdom, and at Erasmus Medical Centre, Rotterdam, The Netherlands, as the Dutch Association for Facial Plastic and Reconstructive Surgery (DAFPRS) Fellow.
Since returning to Australia in 2018, Alenka has held appointments as a consultant Plastic Surgeon at the Royal Children's Hospital, Western Health hospitals and the Royal Melbourne Hospital. She is an accredited medical volunteer for Operation Smile and donates her time and surgical expertise in cleft surgery during charity Mission trips to areas of need.
Alenka's passion and dedication to her chosen vocation is clearly evident. Balanced with her love for her family and own children, she strives to translate this into an excellent, contemporary and caring service for all her patients.